Nordik by Vapeson e-cigarette kit for e-pods – Denmarks Answer To The JUUL Kit.
Nordik® by Vapeson e-cigarette kit for Nordik® by Vapeson e-pods. Danish quality which is super well designed as well as ultra compact and user friendly.
E-pods are the easiest to use and are ideal for an inexperienced vaper – you just click an e-pod with the taste preference in your nordik® stick made by Vapeson and vape on. The disposable e-pods are also safe as the pre-filled liquid is in a closed system that is not intended for refilling; Simply replace the empty e-pod with a new fresh e-pod with the desired taste and nicotine strength and you are ready to vape again. It will not be easier.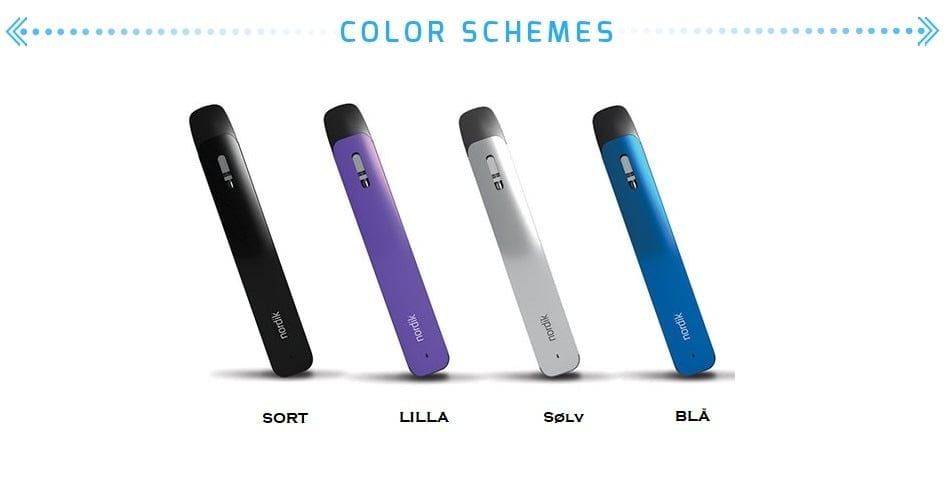 1x e-cigarette device (380mAh battery)
1x e-pod with 1.5ml nordik® by Vapeson Tobacco 18mg/ml (1.5ohm coil)
1x USB charger (DC 5V)
1x user manual